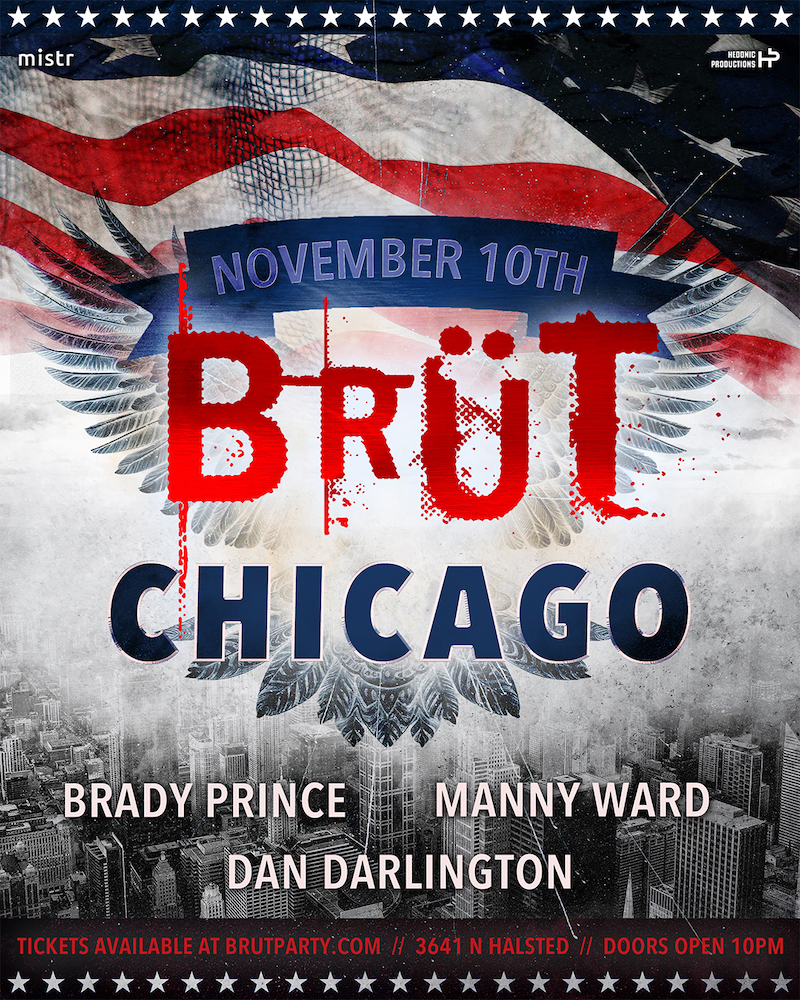 BRÜT Party Chicago – Veterans Day Weekend
Attention, Chicago! The MEN of BRÜT are making a fly by to close out 2023 with a BANG! This Veterans Day, it's time to put your boots on the ground and join us for the TOP gay party in Chicago on Friday, November 10th, as we honor those who've got our six.
Prepare for an unforgettable night as we turn up the volume and shake the walls of the dance floor at the most electrifying party in Chicago.
Let the electrifying vocal house beats take the frontline this night with a lineup of not one, not two, but THREE apex DJs – – Brady Prince, Manny Ward, and Dan Darlington.
In true BRÜT style, we'll have clothing check available, allowing you to shed your inhibitions and fully immerse yourself in the party spirit. It's time to put your balls on the wall and dance like there's no tomorrow.
As a special salute to our veterans, we're offering free tickets to those with proof of service. SO, on the double, claim your free ticket at admin@brutparty.com and present your service credentials at the door. Don't screw the pooch by missing out on this spectacular event. So clear your calendar, and get ready to party in Chicago on this MANDOFUN night! Roger that? Good, because we can't wait to see you there!
Come one, come all, to celebrate our heroes this Veterans Day at BRÜT Party Chicago. Let's make this party the grand finale of 2023 that Chicago will never forget.